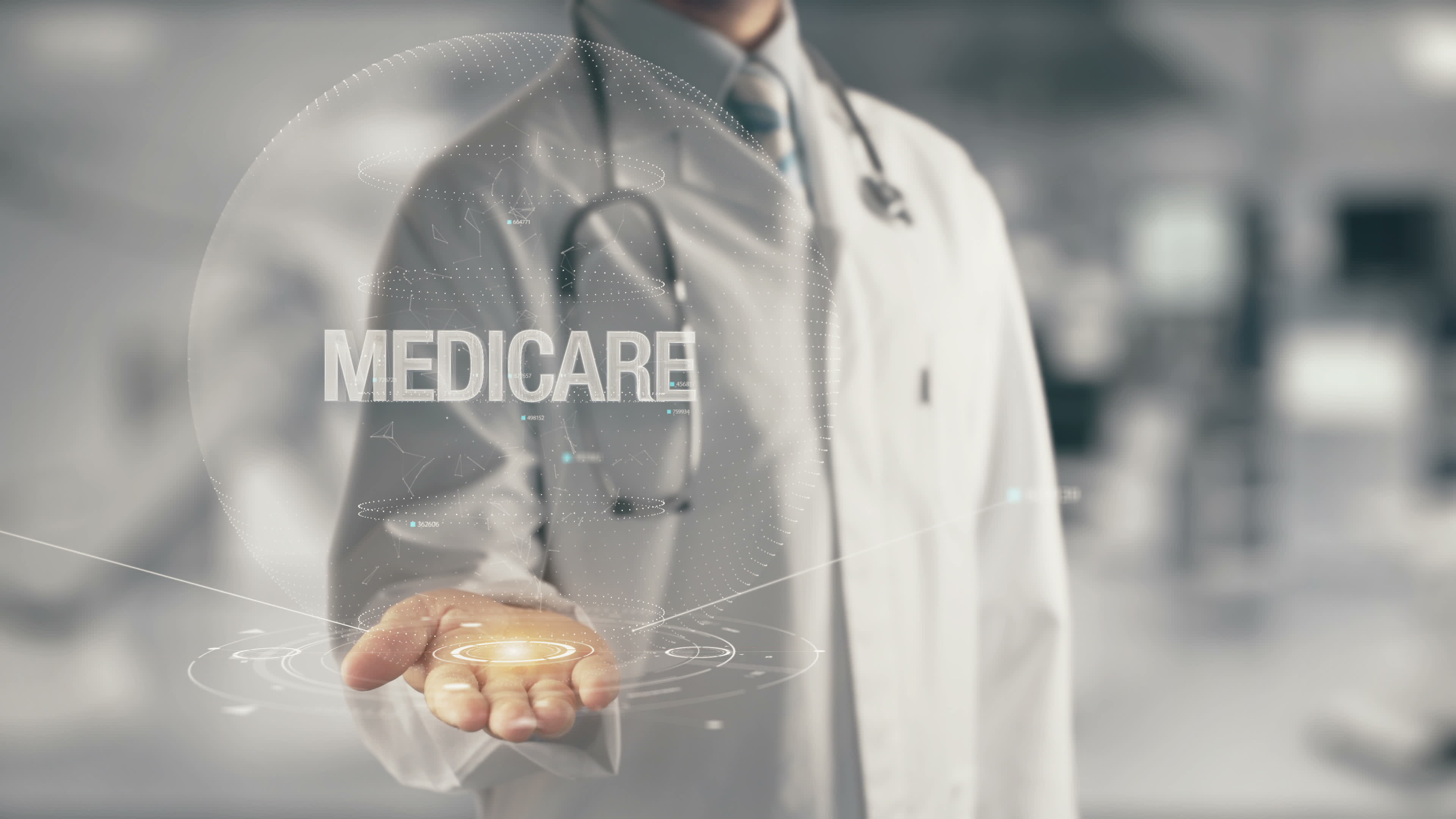 As people reach their early to mid 60s, there is a common theme when they start think about healthcare: Medicare. While it is a vital aspect of a complete retirement, it isn't automatic. Understanding Medicare requires proper planning and execution. Today we want to take a look at the basics of Medicare and some of the questions you should be asking as you prepare for this milestone.
What is Medicare?
Medicare is a federal health insurance program that covers certain medical services and supplies in hospitals and doctors' offices. The insurance is provided to U.S. citizens and permanent residents who must meet one or more of the following criteria:
Are age 65 or older and eligible for social security benefits or for benefits from the Railroad Retirement Board (RRB)
Have been receiving social security disability income for at least 24 months
Qualify for disability benefits because of amyotrophic lateral sclerosis (ALS, aka Lou Gehrig's disease)
Have end-stage renal disease
Medicare covers three categories of health care expenses:
Part A: Hospital insurance. Part A helps to cover inpatient care in hospitals, skilled nursing facilities, and religious nonmedical health care institutions; hospice health care services; and home health care services. Most individuals who qualify for Medicare receive Part A at no cost, as they likely paid for it via Medicare taxes while working. Those who don't qualify for "premium-free Part A" may buy it through the Social Security Administration; the premium amount depends on an individual's income.
Part B: Medical insurance. Part B helps to cover medically necessary services, including doctors' services and tests, hospital outpatient care, home health services, durable medical equipment, and some preventive services to help maintain health and to keep certain illnesses from worsening. Part B premiums are paid monthly, and most beneficiaries are charged a standard premium amount. If you miss the initial enrollment period, you may incur a late enrollment penalty.
Part D: Prescription drug coverage. Part D is a prescription drug coverage plan provided by private companies contracted by Medicare. Enrollment is not automatic. If you do not have creditable prescription drug coverage, you should consider getting Part D as soon as you are eligible. If you join a Medicare prescription drug plan later than your initial enrollment period, you may incur a late enrollment penalty.
When can I enroll in Medicare?
When and how the process will work for your Medicare enrollment will depend on a few important factors.
Automatic enrollment.The following individuals are automatically enrolled in Medicare Part A and Part B:
Those who are 65 years old and currently receive social security benefits or benefits from the RRB
Those who are under age 65 who receive disability benefits from social security or from the RRB for 24 months
Those who have ALS
If you are automatically enrolled, a Medicare card will be mailed to you three months before your 65th birthday or three months before your 25th month of disability benefits. You can decline Part B coverage before the date it takes effect. If you do not want to pay Part B premiums, follow the instructions that come with the card and return it. If you need help paying Medicare premiums, contact the Social Security Administration.
Active enrollment.You must take action to enroll in Medicare if:
You do not receive social security or RRB benefits when you turn 65
You have end-stage renal disease
The time frame for enrolling in Medicare covers the three months before your 65th birthday, the month you turn age 65, and the three months following your 65th birthday. If you don't enroll during this initial period, you may do so between January 1 and March 31 every year thereafter. If you sign up late, you run the risk of having to pay a higher premium because of a late-enrollment penalty.
If you or your spouse are still working and are covered by employer-provided health insurance, you can keep your current plan and sign up for Medicare without penalty at a later date. Talk to your employer about how your current health plan coordinates with Medicare.
What do I need to know about Medigap plans?
It's wise to look into how Medigap and Medicare Advantage plans work and decide if either type of plan would benefit you. Here's an overview:
Sold by private companies, Medigap policies—also called Medicare Supplement Insurance policies—can help pay for some of the health care costs that original Medicare doesn't cover (e.g., copayments, coinsurance, and deductibles). Medigap policies require you to pay premiums, which are standardized according to federal and state laws.
Much like HMOs or PPOs, Medicare Advantage plans (sometimes called Part C or MA plans) are health plans offered by private companies approved by Medicare. These plans provide Part A (hospital insurance) and Part B (medical insurance) coverage, not original Medicare. You can search and compare Medicare Advantage plans on the Medicare website at medicare.gov/find-a-plan/questions/home.aspx.
Medicare is an extremely important aspect of a complete retirement and the choices can be quite complex. Ensuring that you have someone to coach you through the process of holistically building a plan can be the difference between success and failure. Contact one of our advisors at Strategic Retirement Plans today and let us be your stewards for a complete retirement!
They offer securities and advisory services as Registered Representatives and Investment Adviser Representatives of Commonwealth Financial Network®, Member FINRA/SIPC, a Registered Investment Adviser