At Strategic Retirement Plans, Living Generously is one of our highest values. To celebrate the first quarter of SRP's 25th year of business, Ryan Gomendi has chosen to make a $250 donation from SRP to the International Deaf Education Association (IDEA), a nonprofit that educates deaf and hard of hearing children in the Philippines. Ryan and his family support IDEA by sponsoring education for deaf students in the Philippines. In October he took an even bigger step to serve the organization and its mission by joining its board of trustees.

"What first broke my heart for the Philippines was a story from Dennis Drake about his trip to the Philippines years ago," says Ryan. "Dennis was walking the island when he saw a child chained up to a tree behind someone's house. When Dennis asked about it, he was told it was because the parents thought the boy was possessed. They didn't know he was just deaf.
"That's unfortunately a normal occurrence in the Philippines. There's just no awareness of what deafness even is. But through IDEA, Dennis has created amazing opportunities for hundreds of kids. Now instead of being chained to trees, those kids grow up with real life skills and often go on to be the primary bread-winners for their families. IDEA is changing lives, and that's what SRP wants to get behind."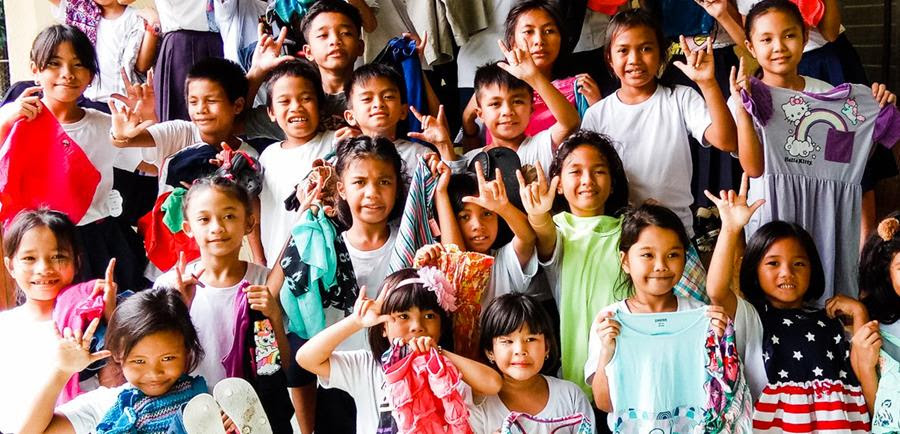 Founded over 30 years ago, IDEA was one of the first organizations to offer a basic elementary education and sign language skills to hearing-disabled children from low-income families. Today, IDEA does more than teach deaf students basic things like math, sign language, and their own name. They also teach skills that can't be learned elsewhere, like how to function as a deaf person in a hearing society. They also work to educate the community on what deafness is and how to interact with the deaf people in their community every day. IDEA partners with the Philippine Department of Education (DepEd) to provide dorms, classrooms, furniture, books, teachers' salaries, vocational training and work opportunities for deaf students. Students at IDEA are sponsored by generous donors from all over the world, many right here in Montana.
"Ryan's choice to donate to IDEA is really exciting for all of us," says Gabe Lapito. "The opportunity to change the lives of kids in the Philippines—many of them the same age as our own kids—is profound. Our team at SRP is excited to celebrate by supporting its mission and the people it serves."

"I have so much respect for what IDEA does," says Ryan. "The children we sponsor is the best money we spend every month, and we hope to visit in person in the next few years. I want my family and our team at SRP to be part of taking IDEA forward to the next generation.
If you want to join SRP in supporting IDEA's work for the deaf children in the Philippines, consider sponsoring a student at www.ideadeaf.org, or come to find out more at IDEA's 2020 fundraiser featuring Josh Wilson in concert on Friday, March 13th at Faith Chapel. Details are available at https://www.itickets.com/events/440000.
The International Deaf Education Association (IDEA) is a 501(c)(3) non-profit that relies on support from people just like you.