Larry & Baerbel
We are continuing our journey to tell a client veteran highlight each month to honor our many veteran clients. This week we are happy to share a little glimpse of Baerbel and Larry Merrill.
Colonel Baerbel Merrill and Larry Merrill both served in the military for 20+ Years. They have been such a pleasure to work with over the years, and we loved hearing pieces of their story from their time in the military.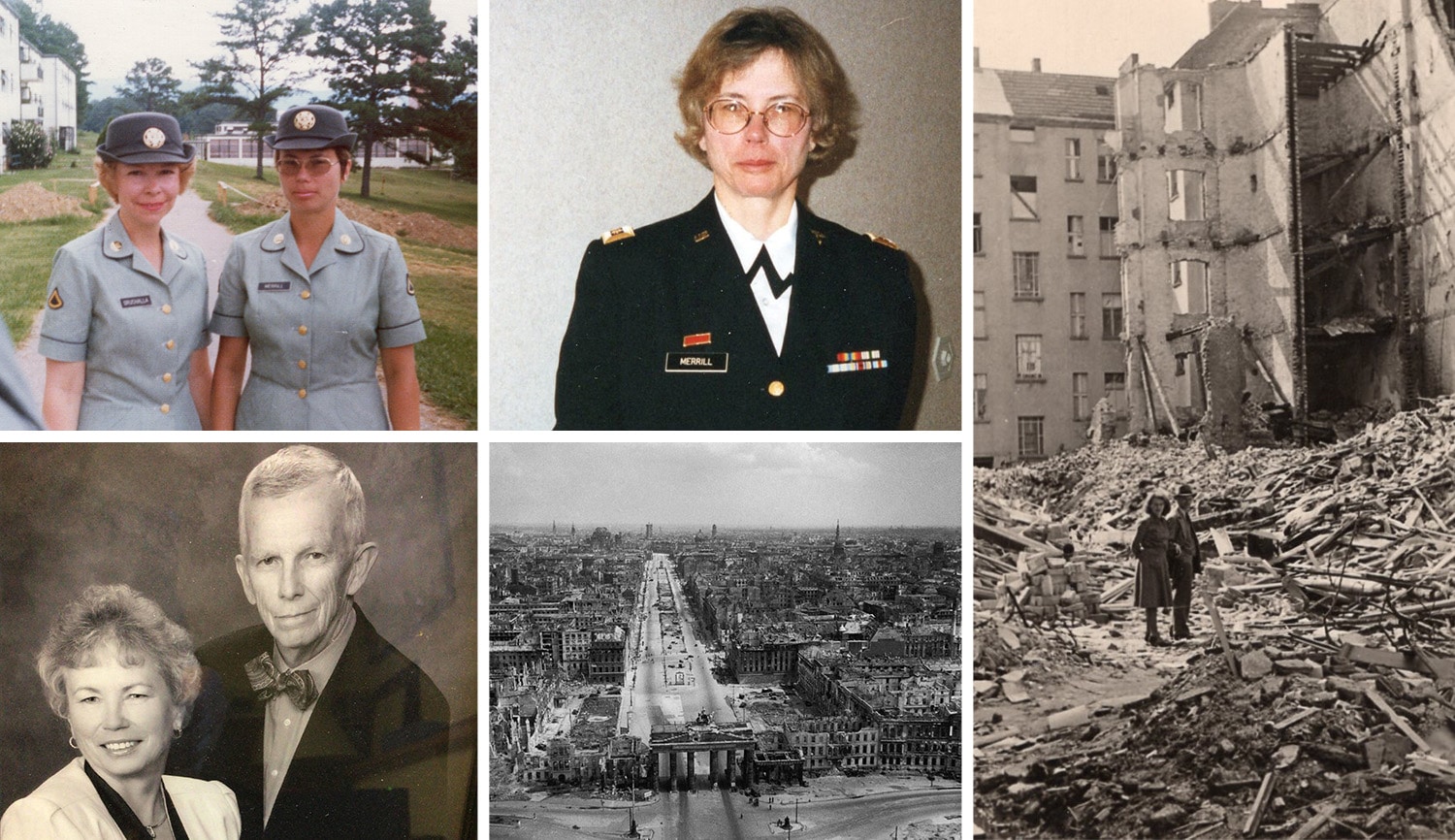 Baerbel grew up in Germany during World War 2, and she immigrated to America when was she was 18 years old in 1960 and lived in New Hampshire. She met Larry right before she joined the Army as a nurse in 1970. Once Baerbel decided to join the Army, Larry also joined because he "didn't want her to have all the fun", and since then they have both been dedicated servants of our country. What I really enjoyed about talking to them was their thankfulness for their journey. They both reflected that "they made all their experiences good" and it really gave them perspective and understanding of our country.
Baerbel served for 27 years in the military reaching Colonel status as an Army nurse and then retired from the military and served as a nurse for a long time after that. In total, Baerbel served as a nurse for 42 years! Even after she retired from full-time nursing in 2012, she joined FEMA in 2012 and later HHS for disaster relief, which brought her to New York during Hurricane Sandy, several times to New Orleans for Hurricane Katrina, and to Puerto Rico for Hurricane Maria.
Larry served for 23 years and after he retired from the military and National Guard and served as an English teacher! They moved to Gillette, Wyoming because of job opportunities and continued to raise their 4 children in Wyoming. Their 3 sons joined the military and their daughter also works in the medical field! A family of public service.
The stories of their adventures and service are too many to count but we were so glad to gather a little piece of it to share with you and recognize what servants they have been for our country.
Baerbel and Larry have been clients for 18 years and we are so honored to serve them! Thank you for your service.